Alik Berg climbs big line on Mt Temple in Canada - from Gripped Magane
Eight climbs at 80 years old for fundraising - from Gripped Magazine
Climbers bodies found after 30 years after going missing in the Himalayas (Pumori0 - Gripped Mag
Crazy Man (Goran Kropp) biked 13,000 Km from Sweden to Nepal, Climbed Everest, then biked home
https://gripped.com/news/alik-berg-climbs-big-line-mount-temple/
-- Big line on Mt Temple
https://gripped.com/201304/quentin-lindfield-roberts-solos-striving-for-the-moon-vi/

-
- Quentin Lindfield - Roberts solos Striving for the Moon 6 on Mt Temple in Canada
https://gripped.com/profiles/eight-climbs-at-80-years-old-for-fundraising/
-- Eight climbs at 80 years old
https://gripped.com/news/30-years-climbers-bodies-found-himalayas/
-- Bodies found on Pumori in the Himalayas after gone missing for 30 years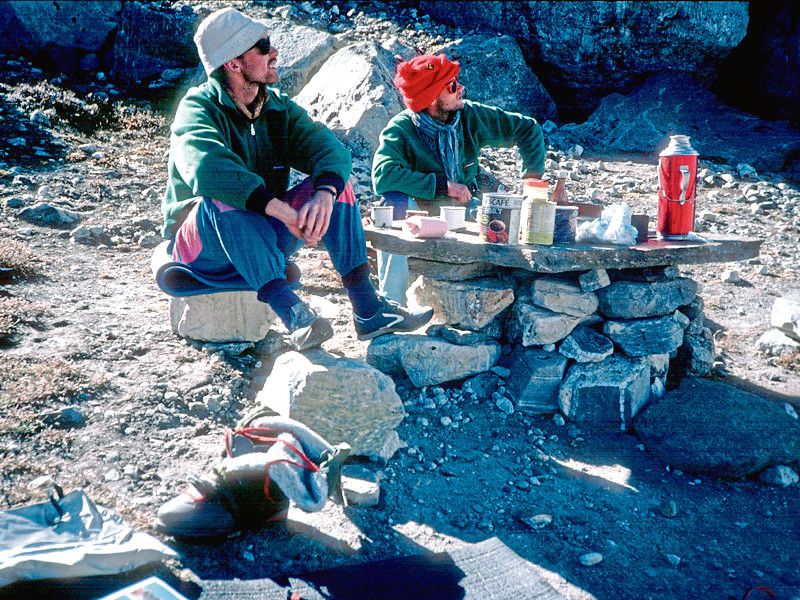 https://www.elitereaders.com/man-climbed-mt-everest-alone-goran-kropp/
-- Goran Kropp biked 13,000 Km from sweden to Nepal, Climbed Everest, then biked home
===================================================================
https://www.facebook.com/cyril.kaicener

--

Please log i
n
https://www.facebook.com/cyril.kaicener/photos_all
Please log in
https://www.facebook.com/steve.aisthorpe.1
30 years ago - almost to the day - I was on a climbing expedition in Nepal with Icelandic friends. During the climb two of them, Kristinn and Torsteinn disappeared and, despite searches, no trace or clue was found. Then, a couple of weeks ago, an American climber came across their remains. A mountain guide from Iceland who had just returned from Nepal (and therefore acclimatised to altitude) went back to Nepal and brought them down. Tonight they were cremated in Kathmandu. Inevitably the last days have brought many emotions to the surface for all who knew and loved these wonderful guys, but it has also brought people together and I pray will help with greater closure and, in time, peace.
http://icelandreview.com/news/pumori
====================================================================
https://www.facebook.com/360Expeditions/
The Khumbu 3 Peaks..
What an incredible adventure this one is.

#

MERA

,

#

ISLAND

and

#

LOBUCHE

all in one massively awesome expedition.....
Check out each trip on our website to get a full rundown and then check out the combination version!! It's EPIC.
Dates October 2019 ! Leader TBC but quite possibly the man himself Rolfe Oostra
https://www.facebook.com/360Expeditions/videos/vb.10150101852680002/758989547800292/?type=2&theater
==================================================================
https://www.facebook.com/brieflyza/
=================================================================
Please visit my website
http://www.hiking4health.com