Cerro Adela Sur in Patagonia - from Patagonia Vertical Facebook
Pico Canary Islands. History of virgin mountain in an unexplored land in the Indian Himalayas
Aguja Guillaumet East Face in Patagonia - from Patagonia Vertical Facebook
Lucania ; Duo sets off on winter climb - Lonnie Dupre
https://www.facebook.com/563620956987849/photos/pcb.2096327850383811/2096322347051028/?type=3&theater
-- Cerro Adela Sur - Patagonia -- Log in to access
https://www.facebook.com/vlad.capusan.54
Cerro Adela Sur - East edge - variant / variation
[English further down]
//
The Romanians and török zsolt climbed a variant to the east edge of cerro adela sur. On the edge, they climbed a very obvious wall, which was in six long lengths to m5+ and wi4. The Ascension Required 17 hours of niponino to the summit, with a bivouac in the descent, which made a rather dangerous line just a little further north.
//
Romanians Vlad Capusan and Török Zsolt climbed a variation to the Filo Este route on Cerro Adela Sur. In the upper ridge they climbed and obvious steep wall which involved six pitches with difficulties to M5+ and WI4 . The ascent took them 17 hs from Niponino to the top, with one bivy on the descent, which they did via a fairly dangerous line to the north.
http://www.barrabes.com/actualidad/reportajes/2-10227/pico-islas-canarias-historia-montana.html
-- Pico Canary Islands. History of virgin mountain in an unexplored land in the Indian Himalayas. English translation available.
https://www.facebook.com/563620956987849/photos/a.1043683635648243.1073741827.563620956987849/2097603516922911/?type=3&theater

-
- Aguja Guillaumet East Face
Some ten days Matías Korten and Juvenal Condori linked several lines on the east face of Aguja Guillaumet, climbing a few virgin bits in between. The resulting combo is a good option when there are good ice conditions, with the benefit that it avoids the lower porting of the Beger-Jennings which often is not in.
https://www.lonniedupre.com/single-post/2018/01/18/Lucania-Duo-Sets-Off-on-Winter-Climb
https://www.facebook.com/cyril.kaicener

--

Please log in
https://www.facebook.com/climbermingma/
https://www.facebook.com/khayrul.shobuj.96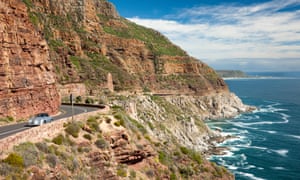 https://www.facebook.com/bucketvision/videos/1564833243596942/?hc_ref=ARQrgYUQbr6V0W_e1euuTzY3f7hiLReUhsxm1H4_3D_ysWjoqdS_sYcl1pxmCLb18RA&pnref=story
--
Video of Cape Town - South Africa
https://www.facebook.com/nepal8thwonder/
Please visit my website
http://www.hiking4health.com